Tariff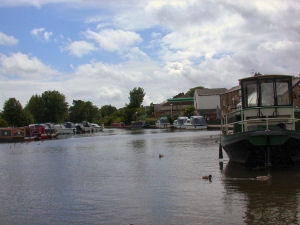 Standard Tariffs
Initial consultation assessment


FREE
Therapy
(50mins - hour to allow closure and privacy)
£60
Specialist One-Off Therapy
(e.g. Quitting Smoking)

Negotiable
Home Visit Surcharge
£5 per linear 10 miles.

Package Deals
I provide several packages of therapy aimed at specific areas of wellbeing.These provide great discounts against purchasing individual sessions and are for those committed to the improvement of their wellbeing.
Health and Wellbeing Package

Personalised package especially tailored to help you with wellbeing and health related issues such as stopping smoking,pain management and sleep deprivation.

Consists of: 5 x 1hr Sessions


£240* (Saving £60)

Weight Management Package

Personalised package for dealing with issues such as Compulsive Eating, Emotional Eating and Food Choices.Develops Strategies for Change,Motivation and Commitment.

Consists of: 8 x 1hr Sessions


£360* (Saving £120)

Emotional Wellbeing and Empowerment Package

Personalised package especially designed to help you with emotional wellbeing and control over issues such as anxiety, stress, phobias, habits, examination nerves etc...

Consists of: 5 x 1hr Sessions



£240* (Saving £60)

Social Wellbeing and Confidence Package

Personalised package especially designed to help you with social wellbeing,confidence building and control over issues such as self esteem,motivation,learning,sports performance and public speaking.

Consists of: 5 x 1hr Sessions


£240* (Saving £60)
*Note: All Packages must be paid for in full,in advance and no refunds will be given in the event that the full course is not completed.
Bespoke Packages
The following packages are fully bespoke and require an initial consultation to determine the therapy required. As a result, the tariff is dependent on the results of the initial consultation.
Performance Wellbeing and Learning Enhancement Package
Bespoke package created specifically to meet your individual requirements.Packages can be tailored for either Mental or Sporting performance.

Mental Performance
Covers improvement in learning through better study habits and better memory which can be applied to oral and written exams,driving tests or written assignments.

Sports performance
Areas covered inlcude,improving attitude,controlling physical symptoms and creating mental snapshots;enhancing creativity through accepting situations,reducing self criticism, reinforcing creativity and taking pleasure in creating again.



Mindfulness Based Cognitive Therapy

A complete course based on eight phases which helps you to have control again in your life. If you suffer from anxiety, stress, depression, panic attacks and feel completely overwhelmed by your situations in life then this is a clear alternative to having some peace in a frantic world.

Laughter Therapy

Sessions vary according to the size and needs of the group. Smallest group size is 5.Sessions are created to meet the needs of each group with the specific aim of releasing stress,anxiety using a variety of techniques. Sessions support team bonding and building.

CALL OR EMAIL

New Mobility Therapy Sessions

One to one socially distanced walking sessions which allow you to talk about your issues and to begin the process of resolving them.All undertaken with client confidentially at the centre of the work.

Possible routes include walking sessions along canals, in woodlands, parks,rivers, seashore and local byways. These routes are selected to give the maximum benefits of walking and talking in quiet secluded environments of your choice to enable the processes of change to happen. Through discussion and exploration, a range of techniques can be used to help you resolve your issues in a safe and confidential manner.

Take the next step and contact me now. It could be the most important step you take towards a brighter healthier future.

CALL OR EMAIL

Companionship therapy

Sometimes it is just good to talk and to share a conversation with someone.Having that regular visit can mean so much for our general well being and outlook on life.For further details just call me or send me an email.

CALL OR EMAIL
Now available
Products from Lakeland & Bay Therapy.
Relaxation CD £10
Sleep CD £5
Relaxation Rambles Guide £2
'From the present to the future via the past'